'23-'24 Study Away Ambassadors
Our office is excited to introduce our Study Away Ambassadors for 2023-2024. Our Study Away Ambassadors are a select group of students who have recently returned from studying away, and are excited to volunteer and share their experience as well as offer advice to their peers interested in doing the same.
Have you ever wanted to hear a Williams student perspective on studying away and ask questions about their experience? Or have you ever wanted to speak with one of your fellow peers who went on a specific program/to a certain location that you are interested in? If so, feel free to reach out and speak with one of our Ambassadors below!
Applying to be a Future Study Away Ambassador:
Have you recently returned from studying away and are interested in sharing your experience with others? If so, apply to be an Ambassador for our office! There are many ways Study Away Ambassadors can play a vital part in promoting study away on campus through channels such as information sessions, social media, student alumni panels, pre-departure meetings, and more. By being an Ambassador, you will have the opportunity to help and encourage your peers to study away, which can be such a rewarding experience while also being a great resume booster as well.
The Study Away Ambassador position is a volunteer position with extremely flexible hours based on your availability. If you are interested in becoming an Ambassador, please be on the lookout for an email with instructions on how to apply the semester after you return from studying away.
Please also feel free to contact studyaway@williams.edu with any questions regarding the Study Away Ambassador Program.
Study Away Ambassadors for 2023-2024: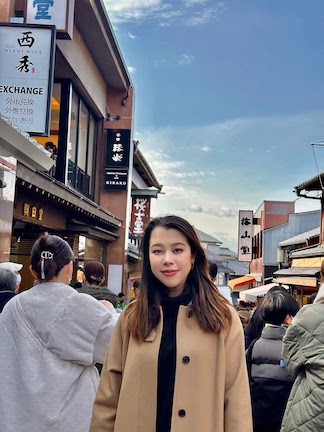 Rachel Broweleit
rkb5@williams.edu
Associated Kyoto Program
Hi! I'm Rachel Broweleit, and I'm a senior double majoring in Chemistry and Japanese. At Williams, I am a Biochemistry research assistant, a cellist in the Berkshire symphony and various chamber groups, and a part of the club Cello Shots. In Spring 2023, I studied abroad in Kyoto, Japan at Doshisha University, living with my host family in Osaka. In the summer, I worked at a fried chicken restaurant in Osaka for a month, then moved to Nagoya, Japan for a two-month business internship, where I lived with another host family. During my time abroad, I made lifelong friendships with my host families, classmates, and coworkers. I also got to solo travel to many different cities in Japan and saw so many beautiful shrines and temples. The most life-changing aspect of study abroad for me was living with my host families, which not only significantly improved my Japanese, but also allowed me to truly immerse myself in the culture. I hope to encourage anyone who's on the fence to study abroad and live with a host family if they can, because it really is a once-in-a-lifetime opportunity!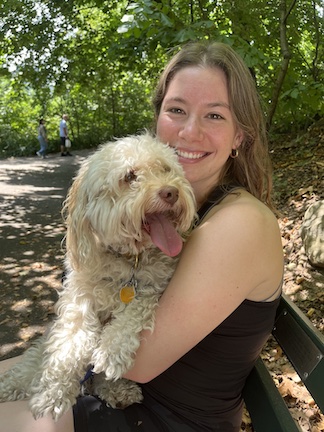 Isa Brown
igb1@williams.edu
Hamilton in Spain
I am a Spanish and Religion double major on track to graduate in the spring of 2024. I studied abroad for the full academic year (2022-2023) in Madrid, Spain through Hamilton College's Academic Year in Spain (HCAYS). I chose the program because it is a full Spanish immersion program where students live with host families, take classes in Spanish from Spanish professors, and follow a Spanish-only pledge. It also offers a 5-day orientation trip as well as two weekend-long trips each semester. The trips are awesome because they are pre-paid with tuition and HCAYS puts students up a wonderful hotels, feeds them at excellent restaurants, and provides them with guided tours of the various culture-rich cities throughout Spain. Even with all of the programming and support that HCAYS offers, students still have time to travel as much as they please. However, I do recommend getting to know Madrid because it is an amazing city (and much less expensive than other European cities). Before studying abroad, I worked as a bike mechanic for Purple Bike Coalition and was a member of the Williams Running Club. I am hoping to reinvolve myself on campus for my final year. Please reach out to me for any questions regarding the HCAYS program, studying abroad for an entire year or a semester, or any advice about completing major requirements abroad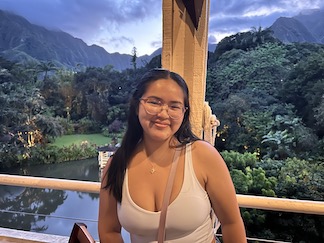 Sarah Hua
sh17@williams.edu
IFSA University of Sydney and University of Hawaii at Manoa
Hello! My name is Sarah, and I am an American Studies major with concentrations in Asian Studies and Asian American Studies. At Williams, I'm involved with Matriculate, the Office of Accessible Education, and the first-gen community. As a big fan of warmer weather, I studied away at University of Sydney in Fall 2022 and University of Hawaii at Manoa in Spring 2023. I chose to study away in Sydney, Australia because it was far enough for me to step out of my comfort zone, and it is an overall great place to live. During this time, I joined the university's Mahjong Society where I made lifelong friends, and I also got to meet my mom's childhood best friends who immigrated to Australia and New Zealand. I chose UH Manoa because the school offered exciting courses in fields that Williams doesn't have. In Hawaii, I solo-travelled for the first time and had amazing conversations with people I will never forget. My time abroad was one of the most rewarding learning experiences of my life, despite all my initial doubts and fears. To anyone interested in studying abroad, I highly recommend it to not only enhance your current studies at Williams but also to learn more about yourself and what you want in life in general!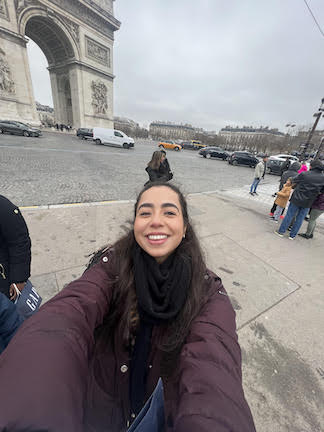 Grace Knight
gpk1@williams.edu
Hamilton in France
Bonjour! My name is Grace Knight, and I am a senior double majoring in Psychology and French, with a global studies concentration. I studied abroad in Paris, France during the 2023 spring semester through the Hamilton in France program. At Williams, I am on the equestrian team, a tour guide, and a psychology research assistant. I chose this program because of the host family component and the language immersion. I also felt very comfortable asking past HiF students about their experiences, it really shaped my decision! My advice to any prospective study-away student is to voice any concerns to the study-away office (ex. Meeting graduation requirements, what it's like living in a different country, etc.) because there is a solution to almost everything, and chances are someone in the past felt the same way. Study away made my Williams experience even greater, and I would suggest everyone to consider it!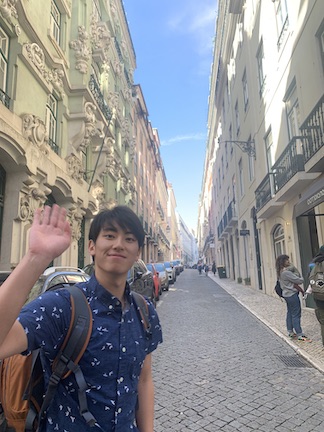 Masaki Lew
ml27@williams.edu
Williams-Exeter Programme at Oxford (WEPO)
I studied away with the Williams-Exeter Program (WEPO) for the entirety of my junior year in the United Kingdom. Oxford is nothing short of amazing; attending school in what seemed like a flashback to a medieval city signaled only the beginning of a life-changing cultural experience. At Exeter College, one of the thirty-nine constituent colleges of the university, I studied Philosophy, Politics, and Economics on the PPE course. There, I was involved with the Oxford University Asian-Pacific Society, where we hosted cultural events to talk about and cherish the diverse set of cultures at one of the most international universities in the world. I also joined many of the Williams cohort as a member of the Oxford Union, a debating society that hosted, quite literally, speakers from all walks of life—including Bernie Sanders and Danielle Bregoli—yes, you read that right. With such an enriching experience, I could not forget to mention the dozen countries that were easily accessible only a train-ride away. For Williams students interested in the program, I would encourage you to really explain what you hope to draw from the program. There's so much to appreciate about a year in Europe, so make sure to pick one and go for it!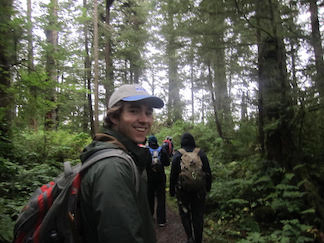 David Luongo
dal5@williams.edu
Williams-Mystic
Hi! I'm an Environmental Studies and Political Science major from New Orleans, LA. At Williams, I volunteer on the Williamstown Fire Department. In the fall of 2022, I attended Williams-Mystic, Williams's Coastal and Ocean Studies semester in Mystic, Connecticut. I applied to Williams-Mystic because I wanted to get some experiential learning in during my Sophomore year while maintaining the academic standards of Williams. Mystic was a great way to clarify what my interests were before declaring my major in the spring of Sophomore year. At Mystic, I got to live in a house in a beautiful seaport town, travel to Alaska and Southeast Louisiana, live on a boat (briefly), take classes with passionate professors and, best of all, get to know a really great group of students. Some other highlights include sailing classes, Friendsgiving, and ecology field research. I'd recommend Mystic to anyone who's interested in coastal studies, wants a really intimate learning environment, or is just looking for a change of pace. Plus, you can do Mystic and still study abroad for a full year, if you want to!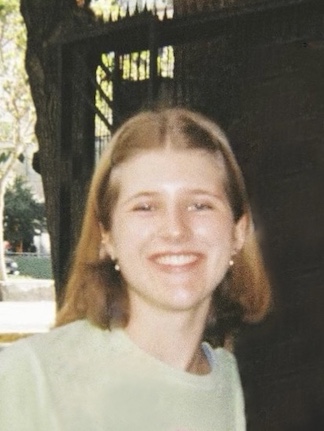 Xan McKenna
xmm1@williams.edu
IES Santiago and Hamilton in Spain
Hello! My name is Xan and I studied abroad both fall and spring semesters in two different programs. I am a double major in Comparative Literature and Studio Art, and at Williams I am involved in Zambezi Marimba Band, Kusika, the Afghan Host Team, and Off the Record. In the fall I was in Madrid with the Hamilton College in Spain program, and in the spring I lived in Santiago, Chile with the IES Santiago - Politics, Social Justice & Language program where I took most of my courses at the Catholic University of Chile alongside Chileans. In both programs, I lived with a local host family. I chose these two programs because I wanted to experience both Spanish and Latin American language, literature and culture in two very different countries and geographical areas. Although I'm not a city person, I did enjoy my time in both diverse and unique cities, while also having the opportunity to travel to France and the UK while in Madrid, and then all the way down to Patagonia to go backpacking while I was in Chile. Growing up I lived abroad in South Africa and Costa Rica, and those experiences led me to pursue a year abroad and helped me value being immersed in other cultures and languages. I'd love to be able to help guide others in this life-changing opportunity. My advice in finding the right program would be to ask as many questions as you can, speak with alumni, or look up third party reviews online. Once you're there, get out and push yourself to expand your horizons as much as you can!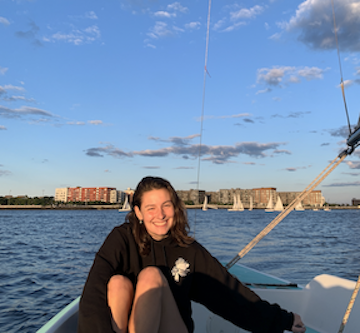 Gwyn McLear
gmm6@williams.edu
School for Field Studies (SFS) Turks and Caicos
My name is Gwyn and I am a pre-med Biology major. When I'm not doing school stuff I sing with the Accidentals, one of the many A capella groups on campus, ski with the Williams Ski Patrol, and go out on the water with the Sailing Team! I studied abroad with SFS in South Caicos in the Turks and Caicos Islands! I started looking into field studies programs because I wanted to continue to take classes in my area of interest and do research while I was abroad. SFS was a super unique opportunity to get hands-on experience doing marine biology research which I have been interested in since as long as I can remember. I was able to learn a whole set of skills that I otherwise would not have been able to such as scientific diving and coral handling. By the end of the semester I was conducting my own research on invasive lionfish with a group of my peers and producing a mini research paper and presentation on our results. In addition to all of the valuable experiences I had I was also surrounded by a super supportive group of people who were all equally as passionate as I was about the work we were doing. I have gained some of my closest friends from my program in TCI and I couldn't be more glad that I was able to have this unique opportunity. I didn't have any idea programs like SFS existed and I never would have if I hadn't used the Study Away Office as a resource! I really recommend to anyone who is considering studying away to reach out and look at all their options because there really is a program for everyone!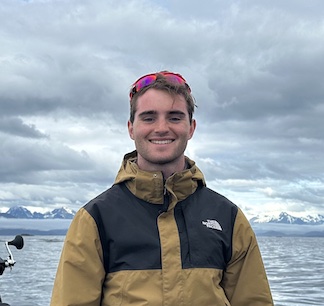 Kurt Oelschlager
keo4@williams.edu
School for Field Studies (SFS) Chile
Hi! I'm a senior economics major from Seattle. I studied abroad through the School for Field Studies (SFS) in Puerto Natales, Chile during my Junior Fall. I had a memorable and informative experience and I enjoy telling stories and sharing advice from my travels. I'm as big of a proponent as any for studying abroad, especially since Williams makes it convenient to do so. My advice for picking a program is to select the first program that really catches your eye. My friends and I each selected unique programs through gut feeling rather than through careful calculation. I think this approach is effective during each step of the study abroad experience: don't overthink it, just go for it. Outside of being a study abroad ambassador and studying, I also spend time running, skiing, and listening to EDM or angsty indie music, depending on the mood.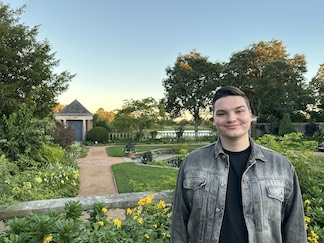 Jed Peterson
jep5@williams.edu
Middlebury School in Germany
Hello everyone! My name is Jed, and I'm a senior from Minneapolis, MN. I am a Political Science and German major, and I spent an academic year in Berlin, Germany with the Middlebury School in Germany Program. There, I took classes at the Free University of Berlin. I chose the program because of its emphasis on language acquisition through the Middlebury Language Pledge, in which students are expected to only speak in the target language (in my case German) in their daily life. I valued my study away experience because of the opportunity to truly immerse myself in another culture. Outside the classroom, I traveled a little within Germany and Europe, but I also spent a lot of time exploring Berlin and its unique culture. As Study Away Ambassadors, we can help you find the best program that will fit your needs, interests, and expectations for an amazing study away experience.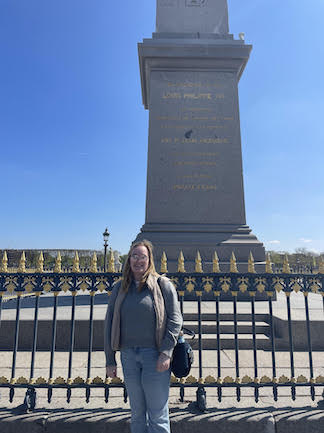 Annabelle Svahn
aes8@williams.edu
Hamilton in France
Hi! My name is Annabelle and I'm a senior from Newbury, Massachusetts pursuing a History and French double major. I studied away at Hamilton in France in Paris where I took classes with Hamilton and at Paris Cité University. My French university classes combined my love of French history and literature. It was a wonderful experience to be able to study see so many French historic sites that I had learned about. Outside of class, I'm a senior advisor for the History Department, a co-editor for the Williams Literary Review, and am a captain of the Williams Equestrian Team!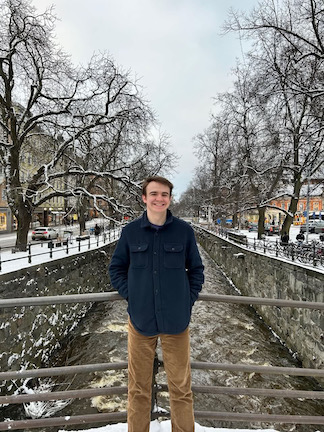 Henry Whittier
hhw1@williams.edu
The Swedish Program
Hi! My name is Henry Whittier and I'm a rising senior majoring in Political Economy. I spent my junior spring studying at the Stockholm School of Economics in Stockholm, Sweden. I chose Sweden because I knew very little about it, and I wanted to challenge myself by going in blind. The element of mystery is what made my experience so fun and fulfilling. I had a variety of memorable experiences, from things as exciting as dog-sledding in the Arctic Circle, to mundane things like trying Swedish caviar(it's gross FYI). I had an absolutely incredible experience, and I'm excited to use my position as an Abroad Ambassador to encourage and support any Williams Student looking to spend a semester abroad.