'22-'23 Study Away Ambassadors
Our office is excited to introduce our Study Away Ambassadors for fall 2022! Our Study Away Ambassadors are a select group of students who have recently returned from studying away, and are excited to volunteer and share their experience as well as offer advice to their peers interested in doing the same.
Have you ever wanted to hear a Williams student perspective on studying away and ask questions about their experience? Or have you ever wanted to speak with one of your fellow peers who went on a specific program/to a certain location that you are interested in? If so, feel free to reach out and speak with one of our Ambassadors below!
Applying to be a Future Study Away Ambassador:
Have you recently returned from studying away and are interested in sharing your experience with others? If so, apply to be an Ambassador for our office! There are many ways Study Away Ambassadors can play a vital part in promoting study away on campus through channels such as information sessions, social media, student alumni panels, pre-departure meetings, and more. By being an Ambassador, you will have the opportunity to help and encourage your peers to study away, which can be such a rewarding experience while also being a great resume booster as well.
The Study Away Ambassador position is a volunteer position with extremely flexible hours based on your availability. If you are interested in becoming an Ambassador, please be on the lookout for an email with instructions on how to apply the semester after you return from studying away.
Please also feel free to contact studyaway@williams.edu with any questions regarding the Study Away Ambassador Program.
Study Away Ambassadors for Fall 2022: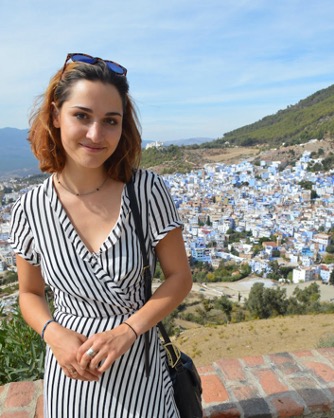 Ruby Gary
rfg2@williams.edu
I am a Comparative Literature major and a Public Health concentrator here at Williams. On campus, I am on the Ultimate Frisbee team and am in the Ephlats a capella group, and I work at Log Lunch and am a Hopkins Forest Educator. I studied away in Rabat, Morocco during the Fall 2021 semester with the AMIDEAST Regional Studies in French Program. Studying abroad seemed like the best way to dive back into language study after taking a break after high school, so I knew that with my semester I wanted to try a French immersion program. I chose this program in Morocco because I wanted to learn French in a country outside of mainland France, giving me the opportunity to see in practice themes of translation and multiculturalism I had only ever studied in the classroom. I had a semester full of pretty incredible experiences, having the freedom to travel independently all around the country. Beyond those more picturesque adventures (like climbing North Africa's tallest mountain!!) however, the most meaningful part of my semester was my day to day communicating in French and Arabic. My semester abroad ended up without a lot of structure in a way that was both nerve wracking and a gift! For students thinking of studying abroad, I would recommend thinking about how you would move through a more open semester: even if you are taking classes in your major, the semester has the potential to offer so much beyond coursework, and approaching that with flexibility and excitement will allow you to take advantage of it all!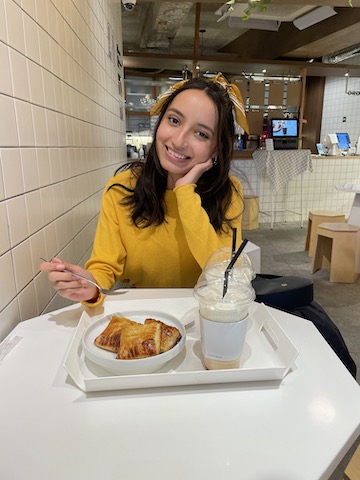 Mariana Hernandez
mh23@williams.edu
Hi! My name is Mariana, and I spent my Spring 2022 studying at Korea University in Seoul, South Korea. I am currently an Allison Davis Research Fellow here at Williams and work as a lab assistant in the paleobiology lab on campus. I'm a Geoscience major but spent the entirety of my program practicing my Korean speaking skills and taking history and culture classes. Despite not receiving any major credits, my experience at KU was invaluable. I met so many kind, incredible people during my time in Korea, and definitely had the best time finding new interesting cafes to work and eat in as well as traveling to the countryside. To all those that are thinking of studying away, I would say to take advantage of this opportunity and venture past what might feel comfortable, and it will truly be a rewarding experience in the end.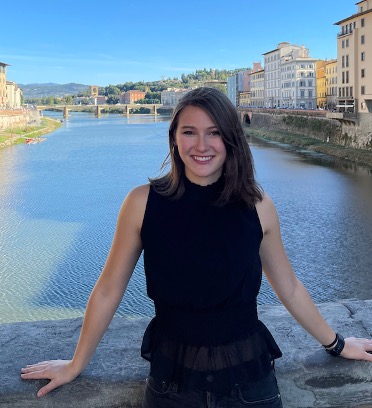 Maya Jamroz
mij1@williams.edu
I studied away in Copenhagen through DIS in fall 2021. I'm a Political Science and History double major with a concentration in Leadership Studies. In addition to being a Study Away Ambassador at Williams, also I play on the Women's Tennis team, serve on the Student Athletic Advisory Council (SAAC), and am an Ephvotes liaison. I chose the DIS program because of its emphasis on immersive learning experiences and travel. All my DIS classes had field study components—my European politics course traveled to Brussels (EU headquarters), and my Military History of WWII course traveled to Normandy. My study abroad experiences allowed me the unique opportunity to learn about European politics and history from a European perspective, which I would not have gotten at Williams.
Studying away in Copenhagen was hands-down one of the best experiences of my life! I formed lifelong friendships, had incredible immersive learning experiences, traveled extensively, and grew so much as a person. After suffering from burnout during my sophomore spring semester, studying away was exactly what I needed. It made me reappreciate Williams and got me excited about learning again. When I was in the process of looking at study away programs, talking to Williams students about their programs and experiences helped me get a better sense of which program I wanted to do and got me really excited about studying abroad. I know our time at Williams is precious and fleeting, but I want to encourage students to venture outside the purple bubble and study away because it truly enhances one's Williams experience.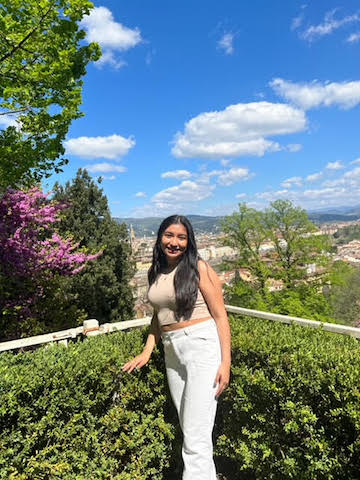 Amy Martinez
agm4@williams.edu
Hi everyone! My name is Amy Martinez and I am pre-med student majoring in Psychology with a Public Health concentration. I studied abroad in Copenhagen, Denmark during Spring 2022 through the DIS program. I chose this program because it allowed me to incorporate my interests in medicine, public health, and psychology and was not tied to a predetermined curriculum. I loved my experience abroad and would definitely recommend it to anyone and everyone, if possible. I would advise anyone considering not studying abroad due to fear of not finishing all of the graduation and major requirements to reach out to the study away office because they are always willing to work with you and find a program that fits your needs. At Williams I am also involved with the First-gen community, Vista, OURSTEM+, and the Admissions Office. Please feel free to reach out if you have any questions about study abroad or anything else :)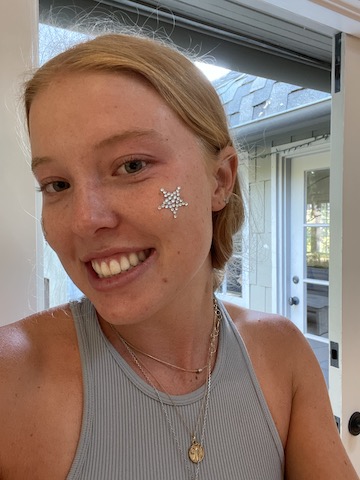 Maddie Moore
mtm4@williams.edu
I studied away at NYU Paris in the Fall of 2021 and IES Barcelona in the Spring of 2022. NYU Paris had awesome literature classes (comparative literature is one of my majors). I chose IES because NYU Paris had no Psych classes (which is my other major) and I needed to get at least a few Psych classes in while I was abroad. That was the program that had the best Psych program and was still in Southern Europe. I am mostly involved in the Berkshire Doula Project here at Williams and have also worked at the Williamstown Elementary School as a teaching assistant. One of my favorite things about traveling to pretty much anywhere is how old the world seems. Literally, Europe is much older than the States and therefore has a different outlook on all things political. That worldview is so interesting because it is both contradictory (there are still some elitist traditions) and must have served them for a very long time. It's comforting to be in a place that has seen it all. I think one visceral example of this is how many people smoke cigarettes. My biggest advice about studying away is just to go. There are a million things you may be sad about and a million things you're going to be stressed about, but go anyways! It will be worth it.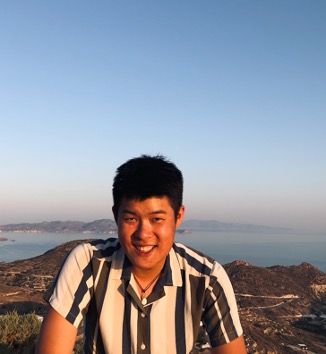 Ken Morotomi
km19@williams.edu
Hello! My name is Ken and I spent Fall 2021 and Winter Study 2022 studying abroad at the University of Graz in Austria. I chose this program because I wanted to experience living independently in a city, and I thought that studying at an Austrian University would help me improve my German. At Williams, I major in Economics and German, with a concentration in Global Studies. Outside of the classroom, I am a member of an acapella group (The Springstreeters) and I also play soccer with the club team. During my semester abroad I enjoyed running, hiking, and skiing in the beautiful mountains of Austria, and I also enjoyed cooking and spending time with friends. Studying abroad is a great opportunity to meet new people and to experience new things. Try, as much as possible, to get out of your comfort zone, as it will help broaden your perspectives!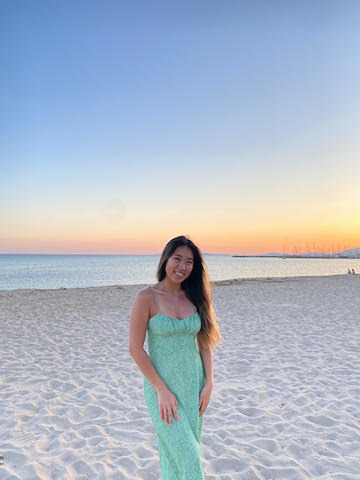 Aylen Park
acp3@williams.edu
Hi! My name is Aylen, and I am an Economics and Spanish major here at Williams. Outside of school, I sing in Gospel Choir, play tennis, and work for the Office of Campus Life! In Spring 2022, I studied in Madrid, Spain with the IES Madrid Business, Economics & Social Studies program. I chose this program because it provided classes for both my majors and it allowed me to meet college students from universities from all over the US. Further, through this program I was able to take classes at a Spanish university called Carlos Madrid III, where I was able to study alongside Spaniards and take an Economics course in Spanish, which was out of my comfort zone but definitely very rewarding. My time in Madrid was the best experience of my life so far. The people, the food, and the various Spanish cities and islands were absolutely amazing. If you're considering studying abroad, I totally recommend doing it and finding a study away program that fits your needs.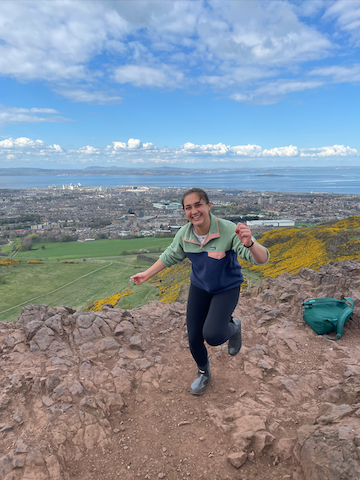 Sara Sadri
sks3@williams.edu
I spent the last school year (2021-2022) studying abroad at Oxford University through the Williams-Exeter Programme at Oxford. I'm an English and Economics double major, and I applied to WEPO because I wanted a study abroad opportunity that would still preserve some of my favorite things about Williams--the people and the academics. WEPO was so special because it operated like a satellite Williams entry set in the beautiful and historic university city of Oxford, England, and I made some incredible friendships that I'm so grateful to continue (now back in Williamstown!) during my senior year. On campus, I sing in an a cappella group, have worked for the Admissions Office as a tour guide, and I got to be a WOOLF leader the summer before leaving for abroad. I loved my time at WEPO and would recommend to anyone considering time abroad to consider what you've enjoyed most about college so far, and find ways to expand upon that outside of Williamstown. It can be challenging to take the jump from the Williams campus to a completely different country and culture, but if you find a program enhances the things about college you love most, going abroad can be an exceptional experience.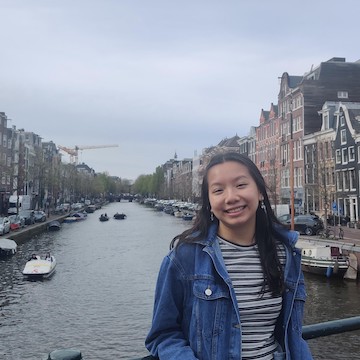 Joanna Tan
jt13@williams.edu
Hi everyone! I'm Joanna, and I'm a senior Biology and CS double major. I studied away with DIS Copenhagen in Spring 2022. On campus, I'm a CS teaching assistant, work for OIT as a student technology consultant, and sing for the Gospel Choir! I'm also a member of the Biology Major Advising Committee (BMAC) and Underrepresented Identities in CS (UnICS), so look out for some fun planned events whether you're interested in or planning to major in Biology or CS! I chose DIS for the flexible and vast course offerings, the emphasis on learning outside of the classroom, and because Copenhagen just seemed like a great place to live. The experience of studying abroad was both a refreshing breather from the usual intense workload of a Williams semester, while also reinvigorating my passion for learning. The biggest takeaways I've gotten from being abroad is having a different mindset on what I consider to be the "usual" way to do things, and becoming more intentional about how and on what I spend my time. For anyone remotely interested in studying away - I would highly recommend it, as the experience of living abroad is such a great way to expand your worldview, gain more independence, and learn things outside of a traditional classroom experience!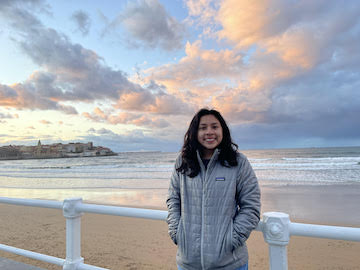 Erin Vasquez
env1@williams.edu
Hi! I am an American Studies and Spanish double major with a concentration in Latino/a/x studies. At Williams I dedicate my time to Storytime, tutoring middle and high students through CLiA, and assisting in projects with the Stockbridge-Munsee Office of Historical Preservation. In spring 2022, I studied in Madrid, Spain through Hamilton College's study away program. I chose this program for its commitment to speaking Spanish at all times and the opportunities to engage with the community through cultural activities and trips across Spain. During my semester abroad, I enjoyed going to the local cafes and restaurants to meet local Spaniards and immerse myself with the community. One of the key parts of studying abroad is that it provides an opportunity to practice what you learn in the classroom in your day to day interactions. For anyone considering study away, my advice would be to set a few goals for yourself that will help guide your program choice, but it is equally important to be excited for the challenging and rewarding experiences that going out of your comfort zone will bring you.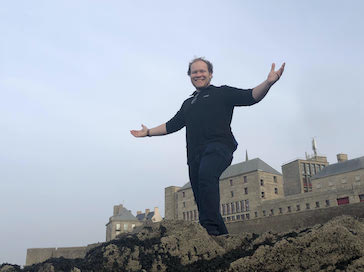 TJ Watkins
tjw3@williams.edu
Hello! I am a senior from Oklahoma City, OK. At Williams, I am an active member of the Williams Rugby Football Club, Frosh Revue, Percussion Ensemble, and Drumline. Some of my current jobs include working as a video editor in Eph Sports Information and as a tutor for Mount Greylock HS. For fun, I really enjoy building with Legos and cycling. As for my semester abroad, I studied away in Paris, France, during the Spring of 2022 with the Hamilton in France program! The program offered me so many great options to immerse myself in French culture and language, and the relationships I made with my homestay as well as with the French students at University of Paris 7 (now Paris Cité) had a huge impact on me. As a Geoscience and French double major, I loved being able to take courses in remote sensing and GIS in French as well. Between the French classes and the language pledge that members of the program take to only speak French while abroad, it was very satisfying to see the ways in which my spoken and written expression improved over the four months. My biggest advice to students interested in studying away is that no matter your major, concentration or interests, there are so many programs available that can suit your academic and personal needs!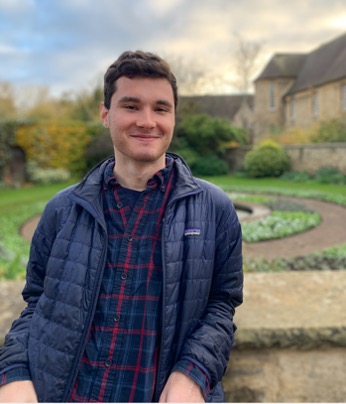 Matt Wisotsky
mjw7@williams.edu
Hello everyone! I am very excited to be serving as one of the Study Away ambassadors. I am a music & math major from Mendham, NJ. At Williams, I am involved in many music ensembles, including Berkshire Symphony, chamber music, Cap & Bells productions, and I/O New Music. I am also treasurer of Jazz@Williams and part of the math/stat mentor program. I studied away at the IES Vienna music program in the fall 2021 semester. I chose the program based mostly on the academic & musical offerings as well as the fact that it was intended for English-speaking students, as I did not speak any German before going. I also wanted to get out of my comfort zone by choosing a culture I was not very familiar with. My time studying in Vienna allowed me to explore the world outside of the isolated Berkshire community, and to live and study in a completely new environment. The experience was also a chance to intensively study music in one of the most artistically rich cities in the world. It is difficult to pick just one favorite memory, but some of the highlights included seeing an opera at the Vienna opera house and visiting the famous Christmas markets. For anyone considering study away, my advice would be not to let doubts dissuade you from doing it. Studying away is certainly challenging at times, but it is also immensely rewarding and provides a great opportunity for personal growth, and Williams makes sure you feel supported from home while you are away.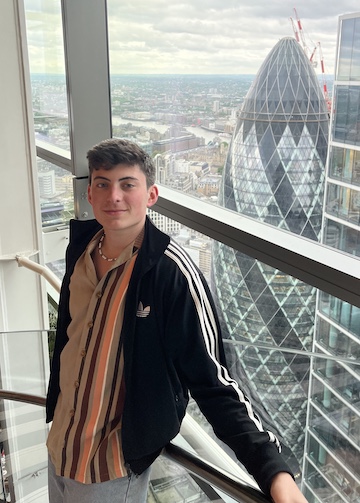 Elliot Wolf
ehw1@williams.edu
Hi! I'm Elliot, a rising senior from Brooklyn, New York pursuing a Biology major. I spent both semesters of my junior year (Fall 2021–Spring 2022) studying in London through the IFSA King's College program. I am pre-med, which for many students precludes studying away for two semesters, but as someone who lives to travel, I knew from the get-go that this length of time was necessary for me to achieve the level of cultural immersion I sought. I planned my schedule carefully so I would be able to spend a year away from Williams while still fulfilling my degree requirements and medical school prerequisites. My year abroad at King's College was everything I hoped it would be. I explored the vibrant culture of central London, learned about global health in a country with nationalized healthcare, travelled to small towns and big cities across Europe, and forged friendships to last a lifetime. Though there were moments when I missed home, and my friends at Williams, the whole experience made me a stronger and more interested person. To those on the fence about studying abroad (or even firmly planted on the opposite side of the fence from me): The opportunity to pursue your education in a foreign country is invaluable. You'll not only have mountains of fun, but living and learning in another culture will open your eyes to new perspectives, strengthening your character and preparing you for true global citizenship.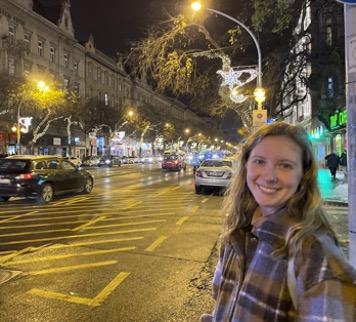 Meredith Wolf
mgw2@williams.edu
Hi! I'm Meredith, and I'm a junior and a Computer Science (CS) major. I studied away at AIT Budapest in Fall 2021. This program is oriented towards CS majors, so I chose it because it gave me a way to continue earning credit towards my major while also having a traditional study abroad experience. On campus, I'm a CS TA and I do theater with Cap & Bells. Studying away is such a unique opportunity to travel the world. From my study away experience, I gained lifelong friends, and more independence and confidence. I also improved my programming skills, so there are still opportunities to be studious for those who want it. My favorite memories are traveling around Hungary and Europe on the weekends, exploring new places. For anyone considering studying away, I would strongly encourage you to take advantage of this opportunity while you can. I would definitely spend some time thinking about what living situation you would like - whether that is an apartment, dorm, or a home-stay, and whether you want a more immersive program or a program where everyone speaks English. There are so many different programs out there, so everyone is sure to find a good fit!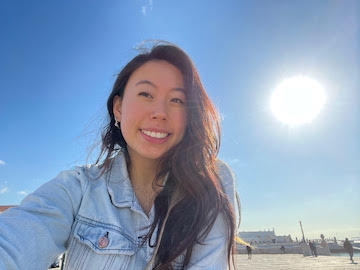 Kellen Zhao
kz5@williams.edu
Hi! My name is Kellen, and I am an economics major at Williams. I was part of The Swedish Program during Spring 2022. Having moved a lot and been exposed to different cultures growing up, I wanted to immerse myself in a country that I did not know much about. Furthermore, since The Swedish Program is a liberal arts program, I was able to continue a liberal arts education even outside of Williams, which allowed me to continue exploring different subjects that I otherwise would not have had the opportunity to. At Williams, you can find me at Jesup or Sawyer Library at the OIT help desk or in the Office of Accessible Education on the second floor in Paresky. My favorite memory, while I was in Sweden, was going to a Viking-themed restaurant where my friends told the waiter that it was my birthday (when it was not), and the staff carried me on their shoulders to the stage to sing me happy birthday. An advice that I would give to someone going abroad would be to not be scared to try different things or make mistakes. Really immerse yourselves in the culture as this may be a once-in-a-lifetime opportunity!